Installation Measurement of SWITEK 3 Axis Servo Telescopic Arm Injection Robot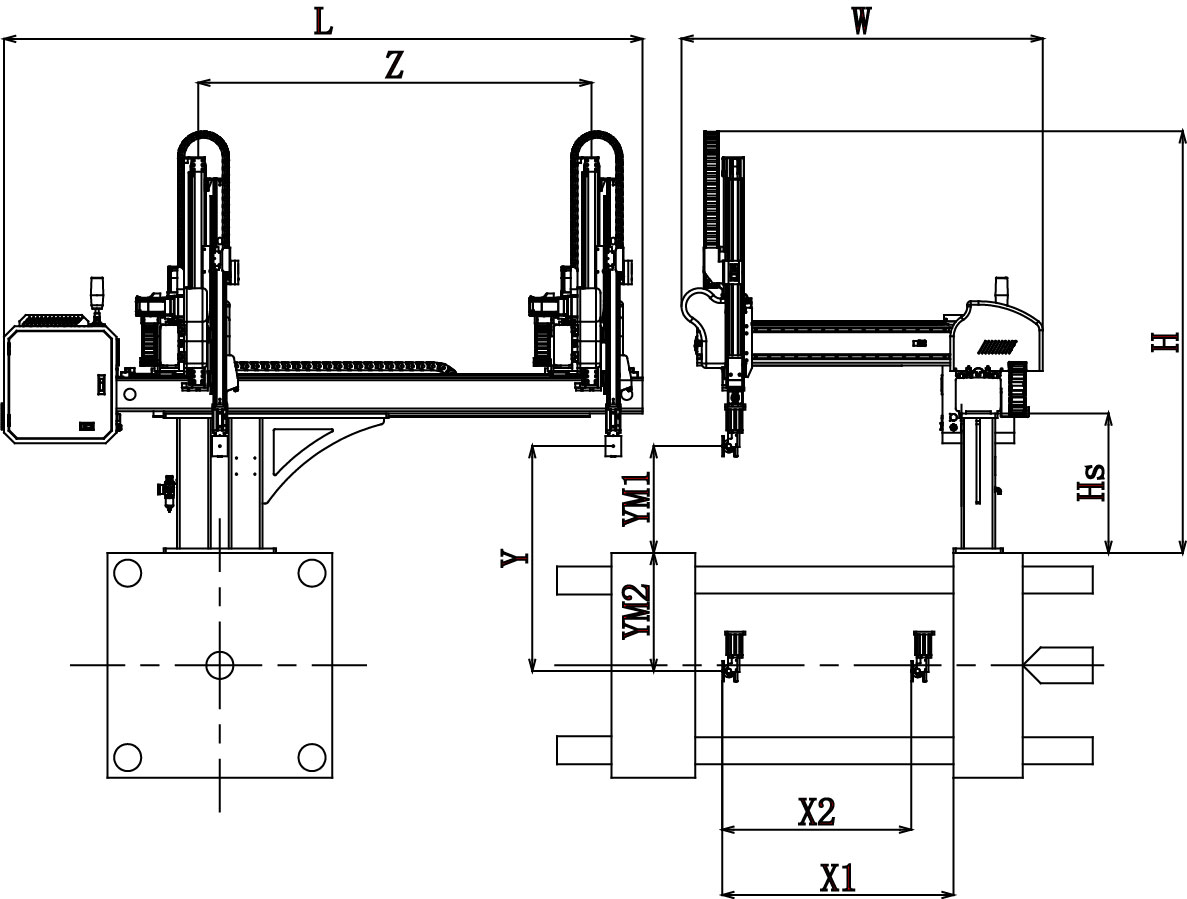 | X1 | X2 | Y | YM1 | YM2 | W | L | Z | H | HS |
| --- | --- | --- | --- | --- | --- | --- | --- | --- | --- |
| 1030 | 840 | 1200 | 457 | 725 | 1690 | 3150 | 2000 | 2010 | 620 |
Introduction: About SWITEK 3 Axis Servo Injection Robot Telescopic Arm for IMM 250-400T SW6712DS
SW6712DS is a telescopic arm 3 axis servo injection robot designed for the injection molding machine 250~400T. With a kick forward design and a payload up to 8kg, it's an ideal core robot for the automation of small and medium sized plastic parts injection.

The Brands of the Key Components for SWITEK 3 Axis Servo Injection Robot Telescopic Arm for IMM 250-400T SW6712DS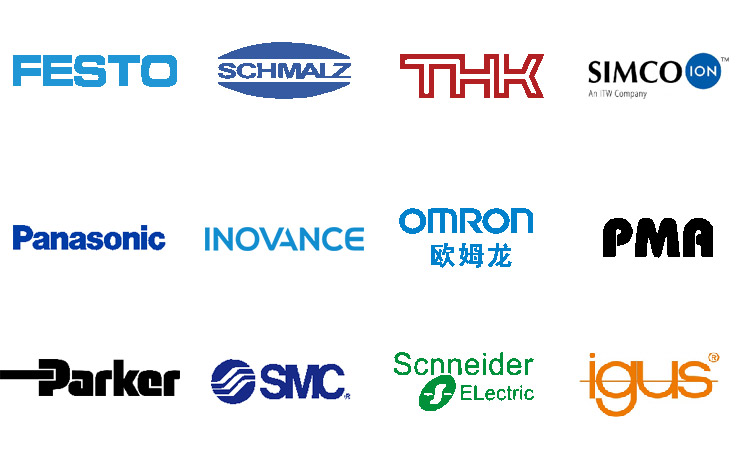 Some Tips About How to Choose a Right Robot for Your Automation System:
Picking: To ensure that the robot has sufficient arm length to reach the mold center of the injection molding machine to pick the products.

Take out: Ensure that it's possible to be picked out by a robot (Mold structure and product shape).

Put Down: Ensure that the robot can put the products on the conveyor as requested ( Depend on the height of the safe door and the size of the product).

Payload: Ensure that the robot arm has sufficient loading capacity to pick the product (Depends on the weight of the product).
Cycle time: Ensure that the robot will move fast enough to catch up the injection cycle of the injection molding machine.

Arms: For standard mold a single arm robot would be perfect, while dual arms robot for three plates mold.

Extra Servo Motor: 4/5 Axis servo robot could be taken into consideration while there's a special demand of the moving speed, repeat precision etc.

EOAT:
The custom made EOAT such as cooling, runner cutting, in mold insertion etc. will help to finish complex injecdtion process.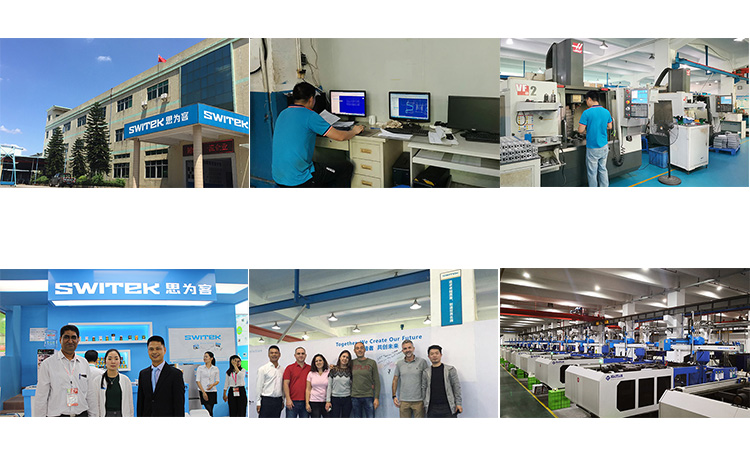 What Makes Switek Technology a Reliable Injection Robot Supplier?
1) 15Years' Experience  (2006~2020) in Injection Robot Design and Manufacturing
2) OTC Listed Enterprice ( Stock Code: 838363) to Ensure the Openness of Our Cooperation
3) ISO9001:2005/CE to Ensure the Quality and Safety of the Injection Robots Products
4) 5 Patents of Innovation, 64 Patents of Utility Well Proofed Our R&D Capacity

Injection Automation Application:
1. SWITEK 4 Cavities Pipe Strap Metal NutIn Mold Insertion Automation Solution
2. SWITEK Disposable Spoon Multi-pieces Plastic Bag Auto-packing Solution
3. SWITEK 3 Axis Servo Injection Robot Two Tone InjectionAutomation Solution
4. SWITEK 2 Cavities Rectangular Yoghurt CupsTop Entry IML Solutions
5. SWITEK Yoghurt Bottle CapsInjection Automation Solution
Visit GuangDong SWITEK Technology Co., Ltd. Online

Hot Tags: Injection Robot, Injection Automation, 3 Axis Servo Injection Robot