When we use the mobile phone charger, we may ignore one point-the mobile phone charger cases, which is an important accessory to determine whether the mobile phone is safe or not. Many merchants have designed mobile phone chargers smaller and smaller for aesthetic , especially iphone mobile phone chargers, which are small and beautiful and are popular among iphone fans.
However, charger have more smaller size, the heat dissipation problem when charging the mobile phone is new challenges for various manufacturers.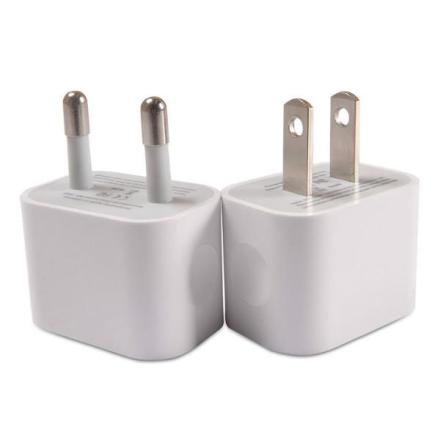 There are charger products safety standards for safety reasons. An important indicator specifically implemented in the charger cases is the fire rating.
The general safety standard is UL94-VX currently. The plastic material around the sock pin must meet the UL94-V0 fire rating in the US and Europe. The plastic materials that meet this fire rating is high cost, in order to reduce production costs,   factory use the tone molding process currently to produce the mobile phone charger.
What is tone injection molding?  The parts injection need to use UL94-V0 grade materials with the pins, and then put this half-finished parts into the mold, completing the cases injection. This production process packs the process of half-finished parts products-embedding-taking out finished products / nozzles-placing the finished chargers.
According to the three-plate mold design, Switek use a five-axis servo robot in this solution, the main arm completes the embedding of semi-finished products and the removal of the case of the finished mobile phone charger, and the auxiliary arm completes the removal of the runner.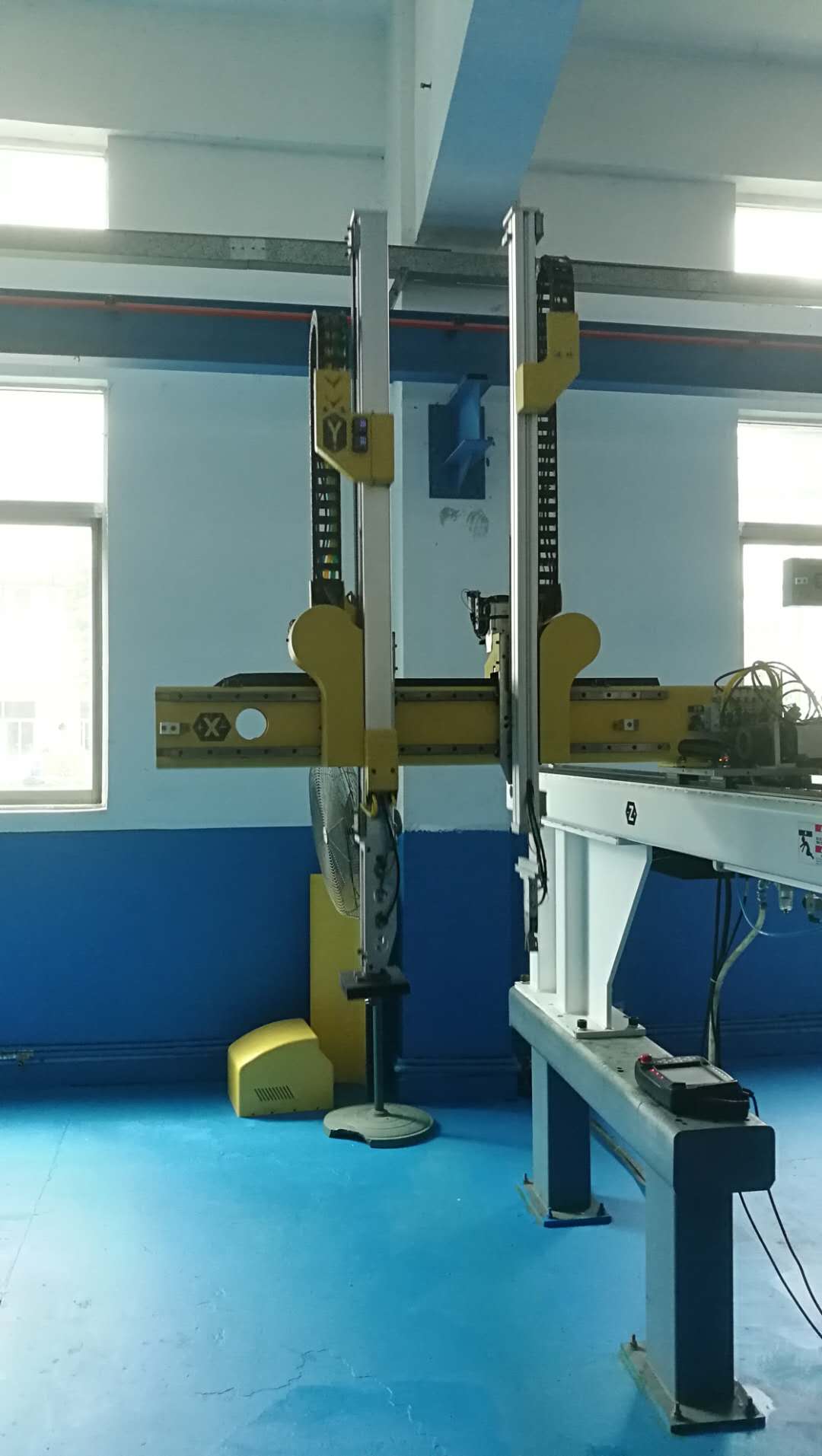 In order to maintain the appearance of the stock pin no scratches, we do not use the vibration plate discharge system commonly used in in-mold insertion, but people place it carefully to minimize damage.
SWITEK Solution-Automatic solution for taking out the finished mobile phone charger socket pin