Using In-mold Labeling to Build the Brand Image, Lucking Tea is No Exception.
On March 19, WeChat released a set of data: seven retail applets show sales more than 100 million yuan a month when resume work, and the daily sales of some store applets increased 11 times from December. Among them, the milk tea order increased by 744% in the first week of March, far exceeding snacks, pastries and fast food.
With more and more cities resume work, the number of tea drinks increased by 744%!
The above data shows that people love milk tea very much, and the milk tea industry development  space. Summer is coming soon, how to make your milk tea brand image more popular?
Lucking Coffee
located in Xiamen is a successful market example. It is mainly direct-operated, with traight camp shop already nearly 5,000
nationwide, determined to create coffee with Chinese characteristics. In July 2019, Lucking Coffee released a strategic new product "
Lucking Tea
", which became a popular drink quickly after it was launched nationwide. As a new milk tea brand for young people, Lucking Tea officially announced the independence of the brand in September 2019, and uses an independent brand and store visual system.
As an independent brand of Lucking Coffee , Lucking Tea specializes in new-style tea drinks, and has a high reputation when it was established less than two months ago. Up to now, there are nearly 50 stores.
What elements of this milk tea cup are you attracted to?
In Chinese culture, deer is a freedom totem and a symbol of beauty. The blue young deer on the Lucking Tea Cup is lively and full of ideals, which shows its hope in the future.
The exquisite milk tea cup makes the stacked combination of English graffiti fonts and graphics more clear and brightly coloured , forming a strong visual impact and visual impression. Every consumer can see the new generation of young people love world through the energetic packaging. Only by relaying the brand spirit through the milk tea packaging, and build a young milk tea brand, can we stand out in many milk tea stores and achieve the unique brand story of Lucking Tea.
The milk tea cup as the carrier of Lucking Tea story through the latest in-mold labeling production technology. The advantage of the in-mold sticker is that its label is made of special materials, which can still maintain beautiful colors after high-temperature injection molding, and optimized  IML systerm.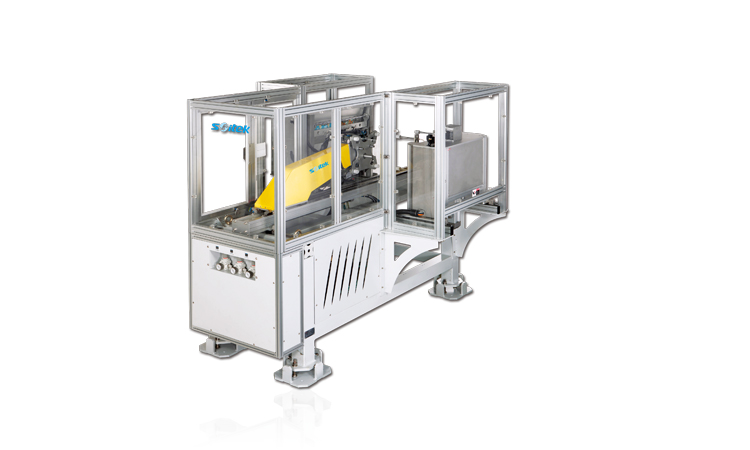 SWIKE
IML SW833-19
series models are different from the 18 in-mold machine stickers. The new in-mold labeling machine not only takes into account the appearance of the product, but also optimizes the equipment structure. Open design, equipment installation and commissioning are more convenient, greatly reducing the debugging  in-mold system time.