Installation Dimesion of SWITEK Single Axis Servo Injection Robot SW3108DS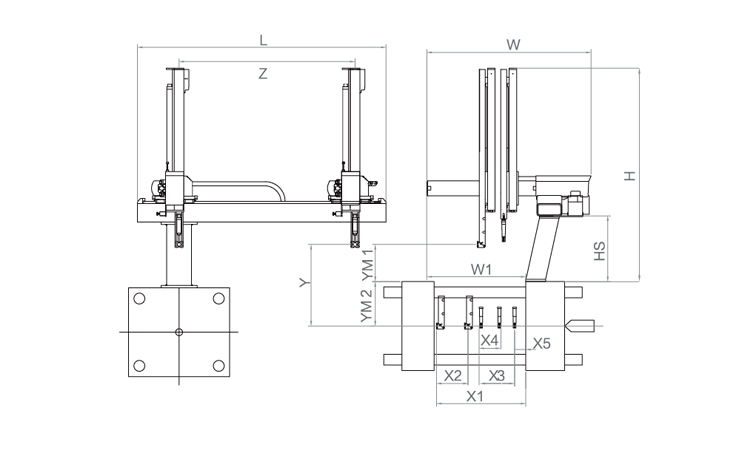 | Model No. | X1 | X2 | X3 | X4 | X5 | Y | YM1 | YM2 | W | L | Z | H | Hs | Payload | I.M.M |
| --- | --- | --- | --- | --- | --- | --- | --- | --- | --- | --- | --- | --- | --- | --- | --- |
| SW3108D | 640 | 150 | 340 | 150 | 50 | 800 | 350 | 450 | 1290 | 1820 | 1280 | 1380 | 500 | 3 | 50~250T |
| SW3110D | 900 | 150 | 600 | 150 | 50 | 1000 | 380 | 620 | 1490 | 2000 | 1400 | 1480 | 550 | 3 | 150~320T |
Features of SWITEK Single Axis Servo Injection Robot SW31**
SW31 is a single axis servo injection robot designed for the injection molding machine 50~320T. It has two models, SW3108D for injection molding machine 50~250T and SW3110D for injection molding machine 150~320T for the picking of plastic parts. For SW31 series of injection robot we have both dual telescopic arms and single telescoption version available for different purpose. SWITEK single axis servo injection robot SW31 has features below:

1) Light weight structure design, reduces the horizontal motion burden and prolong the life of the robot.

2) With key components from world renowned standard mechanical and electronical parts supplier, ensure the quality of the robots and easy for maintenance.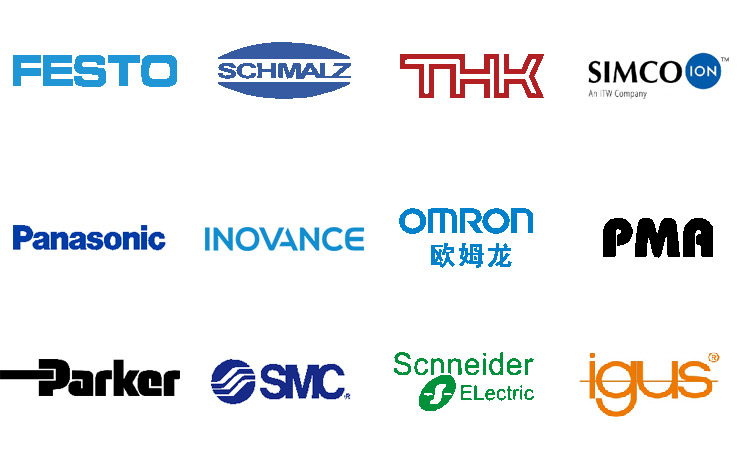 3) Is possible the custom made the wiring system of the robot EU12/EU67 interface for European market.

4) Experienced after service team to provide you with both online and offline technical support.

What Makes SWITEK Technology a Reliable Injection Robot Supplier.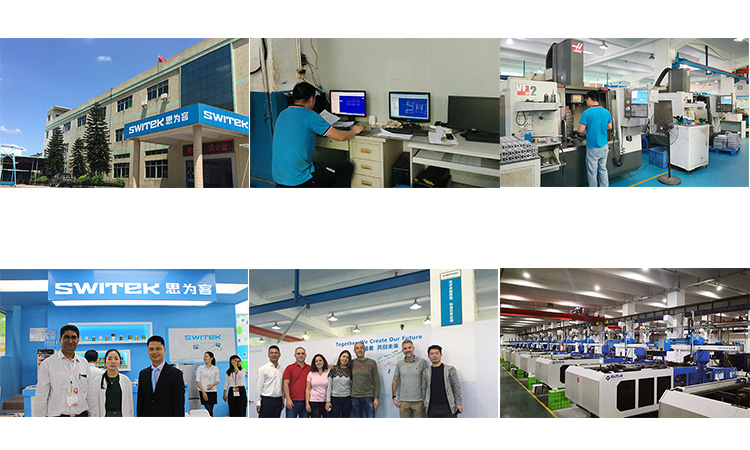 1) 15Years' Experience  (2006~2020) in Injection Robot Design and Manufacturing
2) OTC Listed Enterprice ( Stock Code: 838363) to Ensure the Openness of Our Cooperation
3) ISO9001:2005/CE to Ensure the Quality and Safety of the Injection Robots Products
4) 5 Patents of Innovation, 64 Patents of Utility Well Proofed Our R&D Capacity
Hot Tags: Injection Robot, Single Axis Servo Injection Robot, Injection Automation